East and North Finland/Regional Council of Lapland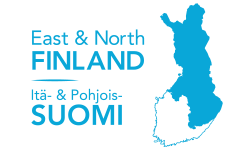 East and North Finland / Regional Council of Lapland
Type of organisation:
Network representing clusters of East and North Finland
Year of establishment:
1994 (Regional Councils in Finland)
Number of members:
East and North Finland consists of seven regions. These regions have about 30-40 clusters and business development networks.
Short description of the organization's activities:
Regions of East and North Finland collaborate to find new approaches based on smart specialisation that will enable growth and employment. Network works on internationalisation and partnerships, cluster development and promoting innovation platforms in the regions.
Brief details about special projects & activities, strategic priorities and value propositions:
Topics of interest for East and North Finland:
Clean technologies & Low carbon solutions
Industrial Circular Economy
ICT & Digitalisation
Chemical Industry
Sustainable mining
Manufacturing industry
Sustainable tourism
Bioeconomy and new products