Consulting Cluster Veritas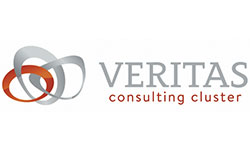 Consulting Cluster Veritas
Type of organisation: 
Private organisation
Year of establishment:
2013
Number of members:
21
Short description of the organization's activities:
Consulting Cluster Veritas is a private organisation, established in 2013 on a market-based concept, which specialise in the field of business consultancy. It covers profiled companies in vast of experience in different sectors, aiming to develop the market niche and create opportunities for strengthening the consulting business sector in Bulgaria, as well as make international connections for its members. Targets on the mutual exchange of materials, raw materials, use of cluster information and technology resources. Cluster members have a sustainable relationship based on cooperation, collaboration and interdependence in the market economy.
Brief details about special projects & activities, strategic priorities and value propositions:
Expertise & Industry focus:
Accounting, Financial, Tax and Business Consultancy
Tourism, Destination Marketing, Business Events
Information Technology, ERP systems
The cluster has strong proficiency in organizing international events, conferences and trainings. Here are some of our cluster events:
Holds international awards and recognitions for executed marketing campaigns and launched B2B conferences.