Union of Slovak Clusters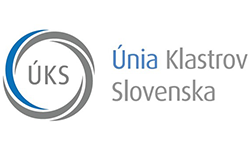 Type of organisation:
Business support organization
Year of establishment:
2010
Number of members:
16
Short description of the organization's activities (100 words max):
The vision of Union of Slovak Clusters (UKS) is to create a suitable and competitive business environment through the close cooperation of regional government, academia and research with business in the area of innovation. The role of UKS is to support the development of clusters and cluster policy in Slovakia, to form national business environment and to interlink Slovak partners with international environment.
Brief details about special projects/activities or top 5 strategic priorities, value propositions.
Cooperation with the Ministry of Economy in the process of preparation and monitoring of the first call for clusters in Slovakia (launched within Operational Program for Integrated Infrastructure)
Cooperation with relevant ministries on the development and updating of Research and Innovation Strategy for Smart Specialisation
Transfer of know-how and support of the exchange of information at national as well as international level in the area of innovation
Support of clusters and support of the development of national cluster policy and relevant support mechanisms
Participation at various international projects related to current issues, such as bioeconomy, social entrepreneurship and social innovations, establishment of support mechanisms for entrepreneurs in crisis (projects implemented mainly through Interreg DTP)