Lithuanian Clusters Network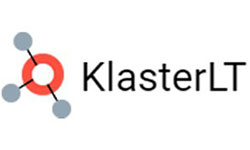 Lithuanian Clusters Network
What kind of organisation are we?
Association
Since when?
2020
How many members?
57
What are our activities?
Uniting 777 different industry  sectors SME's, enterprises, research institutes, universities, knowledge transfer centers, Lithuanian Clusters Network is the largest organization of its kind in Lithuania.
The Association is very active on national and European levels.
Most of the clusters participate in international projects (Baltic Sea Region 2007-2013, EUREKA Eurostars, projects funded by the 7th EU Common Programme, etc.) and other EU initiatives in creating the knowledge and innovation space and develop commercial co-operation with foreign partners.
What are our priorities?
The main goal of the Lithuanian clusters Network is to support main tasks of cluster development:
to promote the formation of local short value chains;
increase the added value created by clusters;
to develop the R&D potential of clusters;
to promote the integration of cluster members into international value-added chains;
to encourage participation in international initiatives (R&D);
to promote clusters, their benefits and potential.
Lithuanian Clusters Network supported activities are:
Exports, international value chains
Joining value chains
Cross – sectoral cooperation
Product / service development
Increasing productivity
Digitization
Technology transfer and acquisition
Improving skills and qualifications
Innovation, product / service development
Cross – sectoral cooperation
Joining value chains
R&D
Circular economy, green course
Use of secondary raw materials in production, closed cycle
Energy efficiency, alternative energy sources