National Cluster Association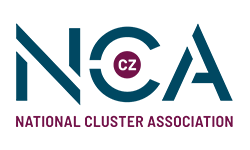 National Cluster Association
What kind of organisation are we?
Association
Since when?
2008
How many members?
30
What are our priorities?
We connect cluster organizations, defend their needs and develop cluster policy in the Czech Republic.
The National Cluster Association (NCA) is a non-governmental non-profit organization that brings together entities and individuals with the goal of coordinated and sustainable development of cluster initiatives and cluster policy development in the Czech Republic based on concentration of knowledge, experience and expertise to strengthen the Czech competitiveness.
What are our activities?
Networking – internal networking of the NCA members and also linking to the foreign clusters
Education – NCA ensures education in the areas associated with cluster activities and management, from 2020 also complex free of charge educational courses for company employees of our members
Lobbying and promotion – Map of clusters in the Czech Republic
Consulting and Guidance – Analytic and strategic – conceptional activities, Identification and analysis of the new cluster initiatives and facilitating services, project management
Internationalisation