PORTUGALClusters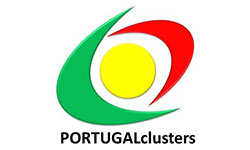 What kind of organisation are we? 
Partnership
Since when?
2011
How many members?
18
What are our activities?
The PORTUGALClusters Partnership is a network of Portuguese clusters recognized by the Portuguese government, meeting periodically to share experiences, discuss issues of common interest, streamline inter-cluster projects, promote joint initiatives and support the definition and implementation of public policies including  RIS3.
What are our priorities?
To reinforce the recognition and strategic role of Clusters in the implementation and development of public policies to support Industry and the Portuguese economy, notably in the promotion of technological development and innovation, entrepreneurship, valorization of national production, internationalization and integration in global value chains, and cooperation, towards the sustainable competitiveness and resilience of the Portuguese Economy.
To strengthen the inter-cluster cooperation and networking, through "cross-fertilisation", mutual learning, dynamisation of joint projects and initiatives, strategic positioning and active participation in the mobilisation of the European clusters network together with the pertinente stakeholders and European Commission, especially DG GROW and DG RTD.
To actively support the implementation of Smart Specialisation Strategies (RIS3), through the development of strategic, thematic and priority roadmaps and working groups, the alignment of strategic priorities and exploitation of synergies in multi-region projects and initiatives, and by proposing and participating in the definition and implementation of support measures.