REI – Reindustria Innovazione S.cons.r.l.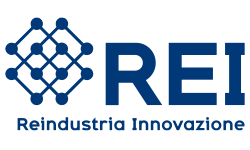 REI – Reindustria Innovazione
What kind of organisation are we?
REI is a limited liability consortium with a mixed participation, to public majority
Since when?
1995
How many members?
22
What are our activities?
REI is a dynamic public-private partnership which facilitate innovation and the implementation of effective activities for local socio-economic development. It acts in Lombardy Region, in the Province of Cremona.
It focuses on three main areas of intervention: Territorial Marketing, Innovation and Research, Startups.
Focus is placed on supralocal authority planning with long term impact. Project development occurs with a subsidiarity approach, capable of stimulating territorial empowerment, without coming into competition, instead promoting, on one hand, the rise of cross-cutting opportunities and on the other hand an increase in the efficiency and effectiveness of the partners' services, benefiting the local economic system.
What are key projects?