Teaming Up for Digitalisation: Cluster organisations in Southern Sweden join forces in DigIT Hub project
Three Swedish cluster organisations team up through DigIT Hub project to support wide-spread digitalisation in the public sector and manufacturing industry.
September 2020 saw the official launch of DigIT Hub – a regional project aimed at helping the public sector and manufacturing industry in Southern Sweden reach their digitalisation goals.
Three regional cluster organisations have joined forces to lead the project in a unique, collaborative setting: Mobile Heights (ICT/tech), Media Evolution (creative/digital) and IUC Syd (manufacturing/industry) – who together represent approximately 500 businesses and organisations in Southern Sweden. The project is co-led by internationally acclaimed universities Lunds University (LTH) and Malmö University, along with key project partners in research, industry and the public sector.
DigIT Hub is financially backed by the European Regional Development Fund and the regional council, Region Skåne.
– "Working together through DigIT Hub will give our three cluster organisations the opportunity to deepen our collaboration with each other and our universities, while also solving the challenges of digitalisation for the public sector and small and medium-sized companies in the region", says Ola Svedin, CEO of Mobile Heights.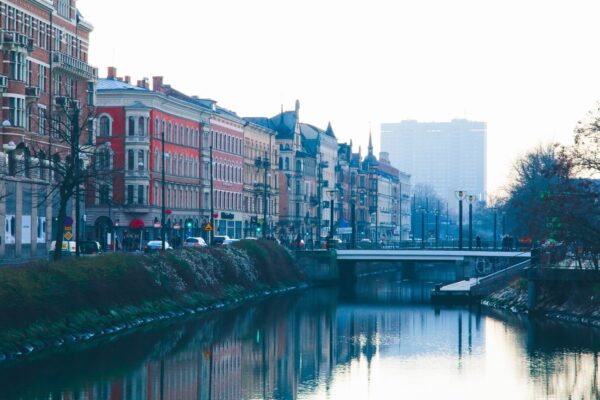 Through DigIT Hub, the public sector and manufacturing industry in Southern Sweden are provided an accessible and regionally anchored one-stop-shop for:
Knowledge, skills and training that build digital confidence,
Tools and technology that support the digital transition (such as digital maturity scans, test beds, software for automatisation and collaboration, and hardware for use of robots and sensors), and
Support networks, including matchmaking events, collaboration platforms and funding opportunities for those looking to digitalise.
The overall goal of DigIT Hub is to improve the way work, business and citizen engagement is done – by supporting organisations on their diverse journey towards increased digitalisation. For businesses in the manufacturing industry, this digital shift means staying competitive and relevant in an interconnected world. For the public sector, it's a matter of meeting changing expectations, and using technology to create positive impact on society.
Testament to the important work underway through DigIT Hub – and the successful collaboration between the three cluster organisations – Swedens national innovation agency Vinnova recently announced that DigIT Hub was selected as a Swedish candidate for the EU-Commission's restricted call for European Digital Innovation Hubs (a central part of the Digital Europe Programme).
Ola Svedin at Mobile Heights comments:
– "Accelerating digitalisation for the public sector and small and medium-sized enterprises is an important goal for the EU in the coming budget period. Our joint investment in DigIT Hub is a major step towards developing a European Digital Innovation Hub, which in turn generates even more investments in Southern Sweden."
Learn more about DigIT Hub here: https://digithub.se/